Paxman & Paxman Barristers & Solicitors is a criminal law firm located in Perth, Western Australia.  Paxman & Paxman specialises in criminal law and traffic law. We are also experienced in representation in relation to restraining orders.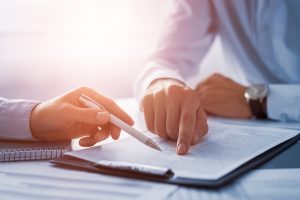 Paxman & Paxman Barristers & Solicitors was established in 2010 as a husband and wife partnership by Oliver and Lana Paxman. The firm became an incorporated legal practice in 2016. Oliver Paxman is the Legal Practitioner Director.
The firm has grown a reputation for client focused friendly service and providing value for money for our clients.
Whilst our main area of operation is the Perth Metropolitan region, we accept cases from all over Western Australia. We also have extensive experience representing young people with criminal charges before the Children's Court.
We are genuinely passionate about helping our clients and strive to offer the best possible service to everyone we represent.
Our office is conveniently located next to Perth Magistrates Court (Central Law Courts) on the corner of St. Georges Terrace and Irwin Street.