At Paxman & Paxman, We'll Look After You.
We practice exclusively in criminal law. As one of the leading criminal law firms in Perth, we pride ourselves on our passionate, friendly and client focused approach which helps us achieve excellent results and value for money for our clients. If you are looking for a criminal lawyer who can provide you with the advice and representation you need, call us on 1300 274 692.
Criminal Lawyers In Perth And Western Australia
It is often terrifying when you are charged with a crime or even just suspected of being involved in criminal activity. You might get a phone call late at night from the police, or enforcement officers may show up at your door. They might even make an appearance at your office. If you have no idea why they are there are or what the situation is, you might start to panic, and it can be a nerve-wracking and tense experience. Should you call a lawyer when you're only being questioned?
Many people claim hiring a lawyer makes you look guilty. However, you are using your legal right to representation. Police have used the fact someone has had no representation to their advantage in the past. It has enabled them to ask questions a lawyer would not have allowed or to treat the person suspected of a crime unfairly.
Of course, it's possible that you will be questioned for a crime without being a suspect. You may be called in to "assist with an investigation". Again, it's a disconcerting phrase, but it doesn't mean you will be charged with a crime at any point in the near future. However, you may still want a lawyer present to make sure you are protected.
Our Team Is Here To Fight For You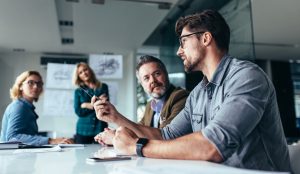 Unlike most criminal law 'firms', we are not a one-man band. Our team of experienced criminal lawyers and dedicated support staff in Perth are here to help. Why settle for one lawyer defending you when you can have a small army fighting for you? At Paxman & Paxman, we believe in offering a premium criminal defence for those who need the best in court representation. We have access to the best barristers at the independent bar, as well as highly qualified expert witnesses across a variety of fields from computer forensics to serious vehicle crash consultants. By having access to these excellent resources, it means we can assemble the right team for your case.
Expert Legal Advice And Representation Tailored To Your Needs
If you are charged with a crime, you should call a lawyer immediately without delay. Many people hold off calling a lawyer because they are fixated on the fact that they are not guilty. It's understandable to feel this way, but you still need a good legal counsel on your side, as you will certainly need a good criminal lawyer in Perth to provide representation for a court proceeding.
When choosing your lawyer, it's important that you trust them to represent you. They need to be able to understand your case and whether you want to plead guilty or not guilty. A lawyer should advise you, but ultimately you should have the final say in how your case is argued. However, in certain scenarios, it is often wise to let the criminal lawyer take over and handle the case entirely on their judgement. To do this, you need to have complete trust in their services.
Professional Representation And Support For Victims
It's also possible that you have not been charged or suspected of a crime at all. Instead, you may have been the victim of a crime. In this case, you will still need a criminal lawyer to argue your case against a defence. The main roadblock of this type of legal proceeding is that people often struggle with bringing a case into the view of the law. This often occurs when the crime has been a personal attack such as a sexual assault. Although it is difficult in these situations, it is important that you seek legal help. As your dedicated legal team, we will help you come to terms with the crime committed against you and join your side in the fight for justice.
For the best legal advice and representation that's tailored to your individual needs, contact our team of top criminal lawyers in Perth today by calling 1300 274 692.
---
From the Blog
01/09/2020
Traffic Law Update: New mobile phone laws Western Australia 2020. Penalties for Mobile Phone Use In Western Australia.