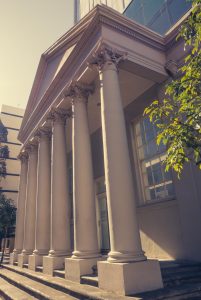 Being charged with a criminal offence can be a daunting, and often confronting process, particularly so if you are not familiar with the criminal law in WA. This article will seek to shed some light on the types of documents that relate to a criminal charge from the perspective of a perth criminal lawyer, and the circumstances in which disclosure of those documents is provided to you.
It may seem that once arrested, and charged with a criminal offence, you as the accused are entitled to all relevant material possessed by the police. Unfortunately, this is not the case in Western Australia; and it is important to know what you are and are not entitled under the criminal law in this State.
Section 26 Criminal Procedure Act 2004 (WA) states an accused person can be provided with a copy of the prosecution notice in relation to a charge. It is important to note that this notice must contain enough information to adequately advise you of the alleged offending, in accordance with Schedule 1(5) of The Act.  In most cases, Section 35 of Criminal Procedure Act states that in addition to a prosecution notice, an accused who is charged with a criminal offence, must initially be provided with the following documents:
A statement of Material Facts, this document essentially outlines the factual basis of the allegation(s) of criminal laid against you;
A Notice confirming the existence/non-existence of any confessional material relevant to each charge. This material may include participation in a record of interview, and/or a search warrant video;
An approved notice as to whether you do/do not have a criminal record.
As stated within the relevant legislation, certain documents will become available to you once you have been charged with a criminal offence. It is always important to remember that, not all documents (those that fall outside the list above) will be provided to you. Only those documents such as the statement of material facts and prosecution notice that highlight the relevant charges against you and the facts that corroborate those charges. The purpose of disclosure is to provide you, the accused person with enough information to seek proper legal advice and determine a plea. You are not entitled to see all of the evidence straight away.
If you have recently been charged with a criminal offence and are unsure about what your right are, we recommend that you speak with a criminal defence lawyer, (be it a criminal solicitor or barrister) who can provide you with clear advice.
Scarlett Reynolds is our new criminal lawyer and the latest addition to the team at Paxman & Paxman.  Scarlett is developing her experience as criminal defence lawyer across a broad range of criminal charges in WA including drug charges, traffic law, assault charges, fraud charges, stealing and grievous bodily harm. Scarlett is working with our experienced team of barristers who aim to be the best criminal lawyers in Perth. Paxman & Paxman are a firm of criminal defence lawyers in the Perth CBD specialising in criminal law, traffic law, and restraining orders. If you need a criminal lawyer to assist with an application for bail or any other criminal law matter: give us a call on 1300 274 692 or fill out an online enquiry form today and one of our criminal barristers & solicitors will gladly provide you with legal advice on your matter. Our firm of criminal lawyers and barristers is one of the top firms in Perth providing representation on all types of criminal law matters including traffic law, assaults and drug cases.