New traffic laws implementing harsher penalties for mobile phone use whilst driving come into effect today.
The offence of texting, emailing, using social media, watching videos or accessing the internet while driving will now attract a fine of $1,000 and 4 demerit points.
Touching a mobile phone whilst stopped at traffic lights or holding the phone while taking a call is regarded as a lesser offence and will incur a penalty of $500 and 3 demerit points.
Previously, the penalty for using a mobile phone whilst driving in Western Australia was a $400 fine and three demerit points.
Double demerit points will apply to drivers convicted of a mobile phone offence on legislated long weekend and holiday periods in Western Australia.
By way of comparison, the penalties in other states are: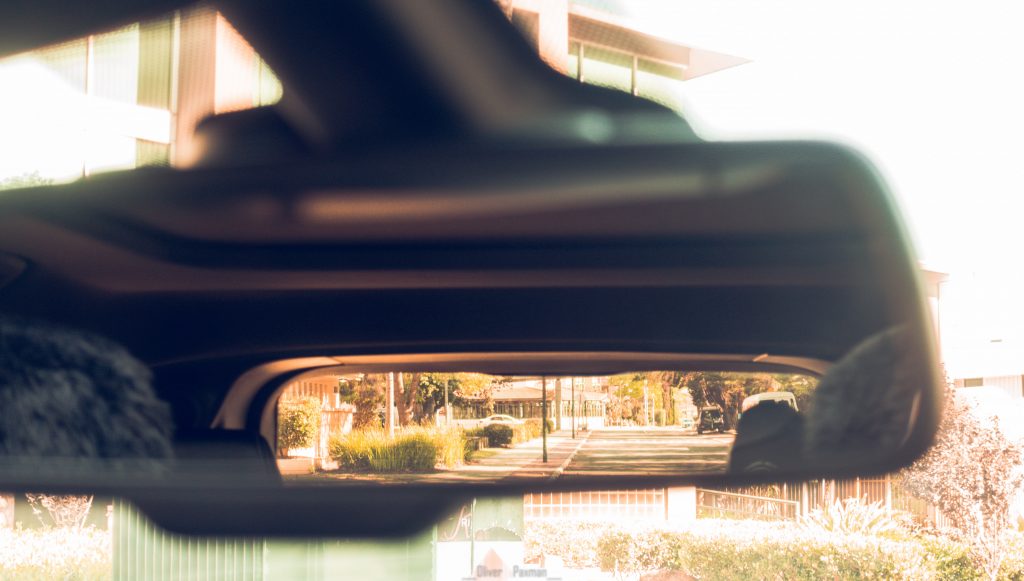 New South Wales: $344 and 5 demerit points, with fines increasing to $457 in school zones.
Queensland: $1,000 and 4 demerit points. Repeat offenders will receive a $2000 fine and double demerit points if caught again within 12 months from the previous offence.
Victoria: $496 and 4 demerit points.
ACT: $480 and 3 demerit points for mobile phone use and a $589 fine and 4 demerit points for using mobile device for messaging, social networking, mobile application or accessing internet.
South Australia: $534 and 3 demerit points.
Northern Territory: $500 and 3 points.
Tasmania: $336 and 3 points.
The new traffic laws were originally due to come into force on 1 July 2020 but were pushed back to 1 September 2020.
"Touching/holding" includes resting on any part of the driver's body (e,g lap).  It does not include held in a pocket of the driver's clothing or in a pouch worn by the driver.
"Driving" includes being stationary with the motor running and includes waiting at traffic lights, or stopped on the roadside.
You can:
Whilst driving, you can only touch a mobile phone to receive or terminate a phone call if the phone is secured in a mounting affixed to the vehicle.
You can make telephone calls using Bluetooth, but you can only receive or terminate a phone call without touching it, unless the phone is mounted in a cradle.
GPS may be used by a driver whilst driving if it is secured in a mounting and no touch of the keypad or screen is required. What this means is that your route is set and started before driving commences.
If the phone is not secured in a mounting, it can only be used to receive or terminate a phone call without touching it by using voice activation, a Bluetooth hands-free car kit or an ear piece or headset.
You can't:
Create, send or look at a text message, video message, email etc, even if the phone is secured in a mounting or can be operated without touching it.
Touch a mobile phone to adjust the volume or change the music, even if it is mounted in a cradle.
Touch the phone while driving to change the function of the navigational app, even when secured in a mounting.
Play music through YouTube on your phone, even if the screen is turned off or not visible as this would still be considered as using/viewing video whilst driving.
Use Siri, Google Assistant etc or any car integrated system to dictate or have phone messages read aloud.
Cyclists
The new laws apply to cyclists, however loss of demerit points does not apply. A cyclist is only permitted to touch a mobile phone that is securely mounted to the bicycle to accept or end a phone call.
Stand-Alone Sat Nav Units
The laws do not apply to NAVMAN, TomTom navigation systems etc.  They are considered "visual display units" and are encompassed by regulation 264 in the Road Traffic Code 2000.
CB and Two-Way Radios
CB radios or any other two-way radio are not considered a mobile phone and also is exempt.
"On Demand" Transport Drivers
There is an exemption for drivers of on-demand transport vehicles to touch a phone securely mounted to the vehicle to accept, confirm the start of or decline a job. However, they must not do this: in an active school zone; on a freeway; on a road with a speed limit of 80km/h or more; or in a situation where a vehicle must slow down to 40km/h to pass an emergency response vehicle. Food delivery drivers (such as Uber Eats) are not consider to be "on demand" transport vehicles and are therefore not covered by this exemption.
Paxman & Paxman Barristers & Solicitors a are firm of criminal defence lawyers in the Perth CBD specialising in traffic law including applications for extraordinary licences. If you need a traffic lawyer in Perth, give us a call on 1300 274 692 or fill out an online enquiry today and one of our criminal barristers & solicitors will gladly provide you with legal advice on your matter. Our firm of criminal lawyers and barristers is one of the top firms in Perth providing representation on all types of criminal law matters including traffic law, assaults and drug cases.