Good news everybody! Our new signage went up today at the Paxman & Paxman office in the Perth CBD! It only took us two years since moving in! Better late than never!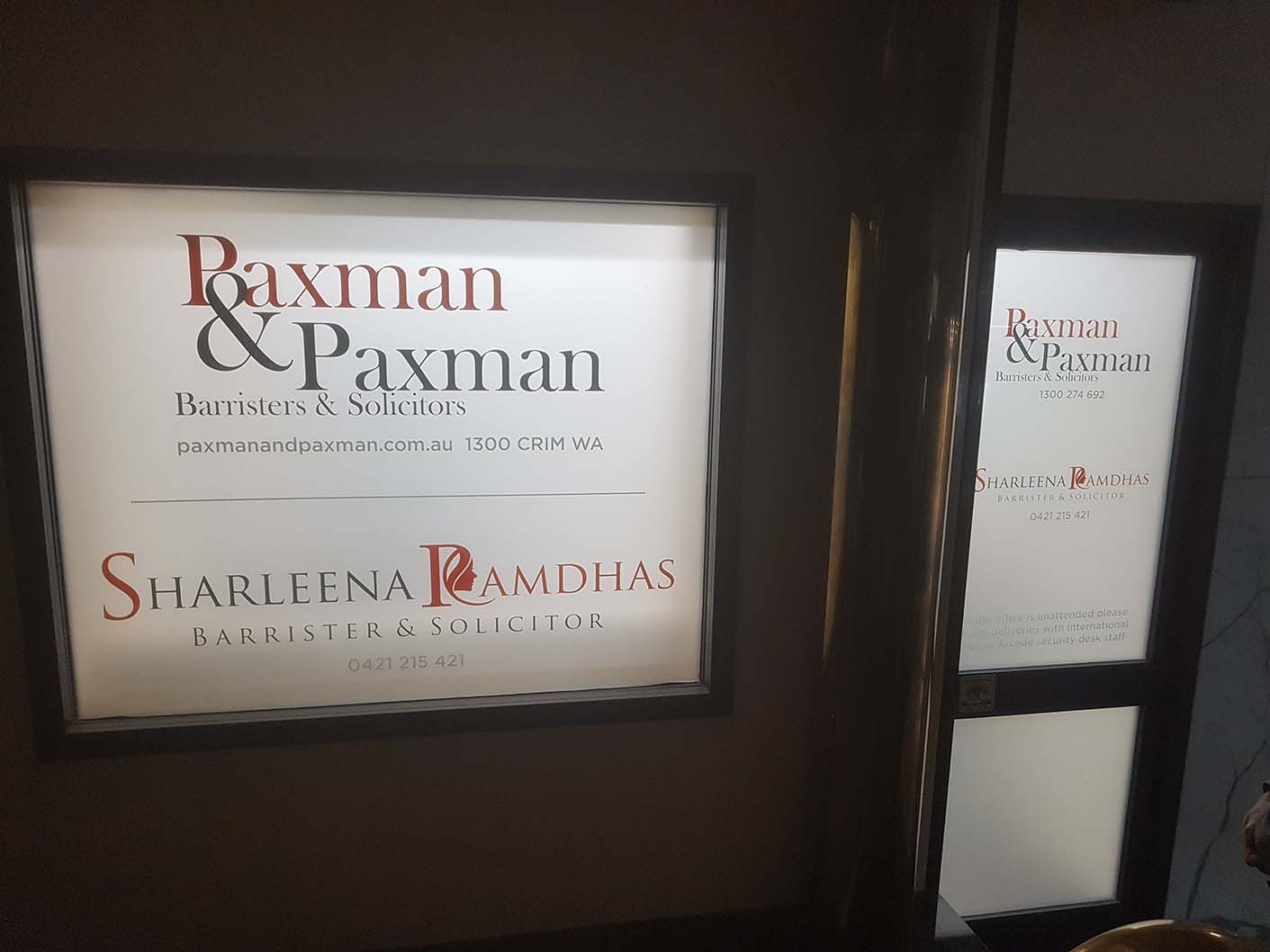 Our trusty paper sign was finally relieved of its duties today, after a long stint at the crease.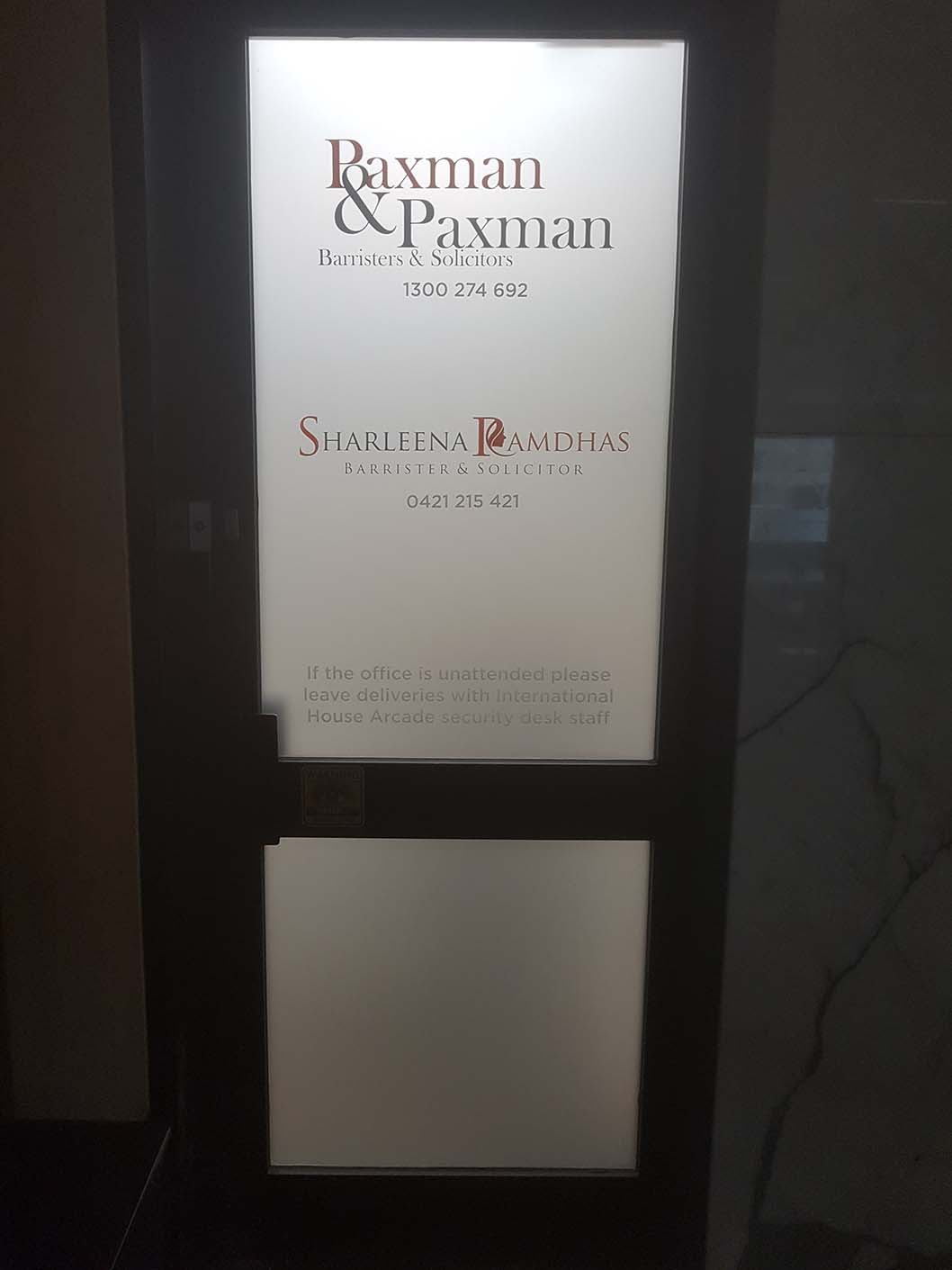 Hopefully the new signage will make it a little easier to find our office. If you do get stuck trying to find us: give us a call on 1300 274 692 and our staff will assist you with directions.
If you have a question about a criminal law matter: our teams of professionals is here to help. If you would like advice about your case: give us a call today on 1300 274 692 and one of team will happily assist you with your enquiry. Our office is conveniently located in the Perth CBD adjacent to the Central Law Courts, close to public transport.